Yes, this is the time of the year when there seems to be only one thing in the mind of everybody. To get their hands on the best possible deal available. People wait two to three months to for Black Friday to buy their precious item. As with the advancements in online shopping, it has become very convenient to get your share of the pie from the comfort of your home. Whether you are looking for something to buy for yourself or need to give a gift to your loved ones, this is the perfect moment as almost all the big retailers are offering great discounts.
Black Friday or some time called as White Friday in UAE to give respect to the blessed day, will be going to be on 24th November of this year. Some online sites will start their deals from 22nd as well. We have collected some of the great deals that are offered this year so that when the time comes you don't need to waste time on searching.
---
---
UAE Stores Offering Black Friday 2017 Deals
Discount: 25% on selected store
Start From: 20th Nov
Elabelz is aiming to be the largest online fashion mall in the Middle East. Offering full collections, global brands, local designers, and with a central focus on customer satisfaction, the brand aims to reshape fashion shopping in the region. With express shipping, fully dedicated customer support team and a talented fashion team, they bring the latest in Men's & Women's Fashion, shoes, accessories and more.
Unlike other Black Friday Sales, Elabelz deal is quite straightforward. They have offered 25% off on everything that they are offering. Now, that's what I call a bargain. No selected items, no up to deals just 25% less price on whatever you find on their site. The sale is in progress, so hurry up.
Discount: Up to 70% on selected store
Start From: 22nd Nov
Souq is the biggest online brand in the UAE. They offer great discounts and have reliable services. This year they are going to offer up to 70% of discounts on items ranging from electronics to designer items of clothing. If you are looking forward to buying electronic gadgets like Smart Phones or Laptops, Souq is your best bet for the reason that they offer a great money back guarantee. Souq claims that they will be going to offer 500,000 deals on more than 16,000 brands. Souq white Friday sale will be going to start from 22nd of Nov, so clear your calendar and get yourself ready.
Discount: Up to 50% on selected items
Start From: 17th Nov
Sivvi is a great place to look out for fashion. They have everything from women to men to teenagers, from street wears to formal wear.  The great thing is that the clothes there are of great quality and they cater for great brands i.e Addidas and Forever 21. This time they have started early with their Black Friday sale from 17th of Nov. They are offering great discounts up to 50% off on women wear. Just have a look and you will definitely find great items at great price.
Discount: Up to 50% on selected items
Start From: 23rd Nov
PluginsMe is also a great place to buy gadgets. Thier daily and weekly deals are also pretty nice but this year they are going to give up to 50% off. For a brand who usually offer great discounts, this will be one of their best deals. One of the best thing that PluginsMe offer is that they allow you pay in installments. You can buy any item on the deal then pay in 3,6 or 9 monthly installment.  Unlike other low quality and unreliable sites, PluginsMe offer top of the line brands. Just wait for the white Friday and click on the above link to have an opportunity of the lifetime.
Discount: Up to 50% on selected items
Start From: 23rd Nov
AceUAE primarily deals in appliances furniture and equipment. If your plan is to buy a cooking range or Lawn Mower, AceUAE is the place to go. They are also offering up to 50% off on this year. Their deals will last from 22nd to 25th of Nov.
Discount: Up to 90% on selected items
Start From: 22nd Nov
AWOK is one of the biggest online sellers in UAE and like all others, they are also offering amazing discounts. They claim that they will offer up to 90% off. AWOK said that they have seen 100% increase in their sales on last year black Friday. Ulugbek Yuldashev, CEO and founder, AWOK.com, said: "We have put great emphasis into customising the type of deals we offer during this year's Black Friday sale as our customers expect to have access to all to newest products, latest technologies and hottest brands on offer. We are offering discounts up to 90 percent discounts during this sale."
AWOK.com said some of the deals include the Apple iPhone X for AED729, the Apple Series 3 Smart Watch for AED145, Dell Laptop for AED187 and the Samsung Note 8 for AED699. Their offers will start from 22nd of Nov.
Discount: Dialy Deals from 30 - 50% on selected items
Start From: 19th Nov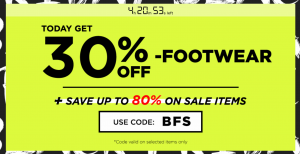 Namshi is a popular fashion branding site from UAE and offers great brands at a reasonable price. This black Friday they are also offering some amazing deals. Their deals are unlocking on daily basis with almost 30-50% off on famous brands. Visit the link now and get the deal.
Discount: Up to 50% on selected items
Start From: 23rd Nov
Sun & Sand Sports is a very reliable online seller of sports gears. With cooperation from brands like Adidas and Rebook they are offering high-quality sportswear. This year their Black Friday deal will be up to 90%. So if you are looking forward to buying a sport-related item, should keep Sun & Sport.