In this article, we are listing down top IT companies in Dubai, UAE that has proved to be the success stories and are inspiring people to unlock their potential in the Oasis of IT startups. These companies have used the power of IT and internet to open the doors of innovation. Some of these projects are now multi-million-dollar companies and are growing at very rapid pace. These companies are creating thousands of job vacancies in UAE states like Dubai as well as worldwide. If you want to build your career in a fast-paced and innovative industry, these IT companies are your best bet.
There is no debate in saying that Dubai has successfully emerged out as a trademark of social and economic development. It will be safe to say that UAE especially Dubai is on the road to becoming the fastest growing metropolitan community in the world. The Dubai's dream of becoming the center of world's trade and commerce has finally stepped out of the infancy and is on the verge of realization, and there is no holding back.
Thanks to the UAE Dubai's government for introducing progressive socio-economic development policies; the Emirate has established a strong and powerful startup ecosystem that welcomes inventors, investors, and innovators from around the world to come and prove their mettle amidst the Dubai's expanding entrepreneurial scene. Today, Dubai ranks 29th in the world startup cities index leaving behind some of the great cities like London, NY, and Tokyo.
Financial experts believe that this tremendous success is indebted to the Dubai's vision and its custom of going for what's beyond the horizon. The future is digital and Dubai anticipated this is a long time ago. So the emirate consistently improvised itself to the changing dynamics and established a favorable and flourishing environment for IT and software companies. Dubai silicon oasis and Dubai internet city are the proof of the prevailing ideology and the leadership's commitment to SMART DUBAI VISION. Which is why, over the years we have seen a lot of amazing IT startups emerging from Dubai that include Careem, Fetchr, yallacompare, Talabat, etc you name it.
Quite recently Dubai Startup Hub, an initiative of the Dubai Chamber of Commerce and Industry launched a new interactive website. This website was unveiled at the STEP conference is designed specifically to facilitated upcoming startups.  Investors, incubators, and other stakeholders can become the member of Dubai Startup hub and can take part in various events arranged to expand business opportunities.
On the launch of this website, Hamad Buamim, President, and CEO of Dubai Chamber said: "Today, we are launching an interactive platform that is designed around the needs of Dubai's startup community. By providing an ideal environment where startups, companies, and investors can connect and collaborate online, we are paving the way for fruitful cooperation that will enhance Dubai's reputation as an attractive hub for the region's startups."
The best thing about IT startups is that you can start with minimal investment. If you are an IT professional with an entrepreneurial spirit, Dubai is ready to embrace you with arms wide open.
Top IT Companies in Dubai
Co-founded by two visionary entrepreneurs; Mudassir Sheikha and Magnus Olsson, Careem is an application-based transportation Network IT Company in Dubai. The company started its operations from Dubai in 2010 and today; it operates in 80 cities in 13 countries primarily in the Middle East, North Africa, and South Asia.
Till date, Careem has raised funding of US$421.7 million and has also created hundreds and thousands of employment opportunities. After the latest decree in KSA that allowed women to drive, Careem announced that it will recruit almost 100,000 female drivers. Following Careem, Uber also offered 250,000 $ in driving projects focused on empowering women drivers. This brand has truly revolutionized the transport industry and is a beacon of light for every person who dares to believe. From a small business idea to the giant they are now, Careem is no doubt one of the best IT companies in Dubai.  The brand also participates in social causes and supports charity initiatives like Cricket for a cause.
When it comes to top IT companies in Dubai, how can we forget FME Extensions. Founded by Zeeshan Kahlid – a Magento freak, FME Extensions is a well-known Magento development company which has produced many top-rated Magento projects and extensions. Now, these guys are offering their professional services for Middle East customers. FME Extensions Dubai is based in Dubai Silicon Oasis and has earned the reputation for being the gurus of custom web development and design work.
In a short span of time, the company has managed to cut through the noise and clutter by providing services that have set a trademark in the industry. All the team members at FME have been picked up by the founder Zeeshan Khalid himself. Which is why; FME has successfully delivered a number of projects and that with a record of 100% client satisfaction. Some of the services offered by FME Extensions Dubai are:
Magento Custom Work
Social Media Marketing
Search Engine Optimization
Online Brand Mangement
E-commerce Store Development
Premium Logo Design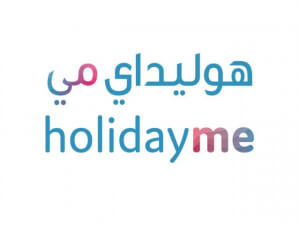 Dubai is arguably the world's hottest tourist attraction, and this is a great entrepreneurial opportunity. Holidayme.com has capitalized this opportunity by creating a unique online platform that helps tourist design their own customized holiday packages.
Holidayme.com now operates in many other courtiers as well. The website is primarily a marketplace that allows tourists to pick from hundreds and thousands of packages created by experts for worldwide destinations and further personalize it as per your needs and preferences. The company is now offering 300,000 hotels and over 8,000 activities to choose from. Moreover, it is also providing pick up and drop in more than 300 cities globally.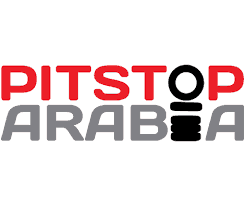 People of UAE are known for their love of expensive cars and automobiles. Tyres are undisputedly the most important part of an automobile that determines the safety and performance. Pitstoparabia is an innovative platform that helps people of Dubai to find right tyres for their cars online.
PitstopArabia has created an ease by bridging the gap and has brought all top-notch tyre brands under one roof. The website provides the facility to search tyres by size, vehicle, and various other attributes. You simply need to select the width or height or model of your car, pitstop will bring you the relevant suggestions from the top-notch manufacturers. Moreover, the company also provides installation services. Means you can order car tyres online and get them installed at your home, in your comfort zone.
Co-founded by Ronaldo Mouchawar and Samih Toukan, Souq.com is an online marketplace that sells products in almost every category ranging from bracelets and backpacks to tablets and toy cars. The company was founded in 2005 and initially started as an auction site linked to internet portal Maktoob. However, in 2011 the company changed its business model and converted itself to an online marketplace similar to amazon.com.
Souq.com is powered by smart and latest technologies and believes in consumer empowerment. It facilitates shopper by offering an unparallel range and unbeatable prices.  SOUQ.com is now Amazon subsidiary and acts as Amazon's arm into the Middle East region. It is also rated as the top IT company in Dubai.
Magneto founded in 2009 with aim of delivering the quality software development solutions to businesses of all sizes. Magneto has worked on more than 1800 projects and helped 200+ brands for building/improving their online ventures in the area of UI/ UX, Development, Launching, Revenue Enhancement, Marketing strategy and much more and 90% of their stores are generating very good revenue.
Magneto's team of experienced UI/UX Designer and developers are well versed with current technologies and latest trends in the United Arab Emirates and will certainly able to deliver full fledge solutions which are robust and highly scalable.
Some of the services provided by Magneto IT Solutions are as follows.
E-Commerce Development

Mobile Application Development

IOT Product Engineering & Development

Web Development

.
Inter Smart Solution is a web design and development firm that is leading the software companies in UAE. InteSmart Solutions is providing cost-effective business solutions since 2011. The company offers a wide range of services that includes web design, development, ecommerce solutions digital marketing so on and so forth.
Over the years, the company has emerged as one of the fastest growing web development companies in Dubai and is known for providing reliable services to their clients. Owing to the high degree of expertise and specialized professionals, the agency is progressing; addressing challenges and thrives on being the best in the industry. The company feels pride in watching their clients grow and remains there all the time to support them.
We have another web design and development on the list. Go-Gulf is one of the leading IT companies in Dubai with specialization in providing custom web development and tailored web solutions as per clients business model. Apart from web design and development, the company also provides online marketing services such as search engine optimization, social media marketing, pay per click and content marketing etc.
As all other top it solutions companies in Dubai, Go-Gulf believes in bringing profits to their clients and thrives to give a significant boost their income by offering them services backed by international web development standards. Over the course of time, the company has successfully completed 300+ projects and prioritizes customer centricity and client satisfaction.
Bayut.com is an online Dubai based property portal co-founded by entrepreneur brothers Zeeshan and Imran Ali Khan. Following the tremendous success of Zameen.com in Pakistan, the brothers founded bauyt, a specialized real state web portal for Dubai, which now operates in all seven emirates.
Bauyt.com primarily offers a search engine that helps users find relevant properties as per their needs. Interested buyers search properties by entering location, types and price range. In November 2009, CNBC Arabian Property Awards declared Bayut.com the 'Best Property Portal,' and it bayut has also been awarded various other awards and recognition.  The website now has expanded its scope and also contains lists of shopping malls, cinemas schools, hospitals, and transport in UAE.
Luxury is no stranger to the people of Dubai. Emerging out of Dubai and established in 2011, the luxury closet is the fanciest web portal you can think of. It is an online boutique that helps users; predominantly females to buy and sell pre-loved luxury items like clothes, handbags, watches, and jewelry.
Having more than 16,000 unique items as a part of their selection, Luxury closet features top brands such as Van Cleef Louis Vuitton and Chanel and delivers globally. Luxury closet starting its venture from a team of three members and now has expanded to 80. The website is a true depiction of the startup philosophy that there is no such thing as a bad idea.
Founded by Idriss Al Rifai in September 2012, Fetchr is an application based international mail delivery and logistics Services Company. The company originated in Dubai with a vision to provide a simple and hassle-free delivery service by capitalizing on modern technology.
The company now operates across UAE and Middle East and has revolutionized the industry of shipment and delivery. Sending and receiving packages is now fun and has never been this simple and seamless. The best thing about Fetchr is that it offers services to both community and businesses. With the help of the application, merchants can now grow their eCommerce businesses by having an easy to use proprietary shipping and logistics solution.
Founded in Dubai 2011, yallacompare.com is a financial comparison website. The purpose of the website is to help users find and compare services and products related to finical things such as credit cards, personal loans, mortgages, car loans, insurance and bank accounts from a diverse range of local and international banks and financial institutions.
Yallacompare is absolutely free and saves time and money by allowing users to search and compare from the widest range of financial products on one simple and easy to use the platform. It is an easy to use website and has earned various awards such as "SME of the Year 2015", "Best Finance Comparison site – Middle East 2015" and many others. Today, the company operates in 9 countries of Middle East.
Starting its journey in 1993, Emtech is the leading solutions and integrated service Provider Company with its corporate head office located in Dubai, United Arab Emirates. What makes Emtech standout is its ability to deliver comprehensive and standardized lifecycle services with a full spectrum of Information and Communication Technology & Cloud Solutions.
Emtech focuses on knowledge and implementation of IT concepts accurately as per the business requirement. In almost 25 years of their service, the EMTECH Computer Institute has produced a large number of skilled IT experts and is as the father of IT networks in Dubai.
Element8 is another shining IT company in Dubai with specialization in web design and development. The company has extensive experience in the field of web design and has a track record of providing web solutions that connect brands with customers in a unique and meaningful way.
The company provides diverse services ranging from web design and development to mobile app development, ecommerce solution, POS solutions, branding, marketing, and SEO.
Instashop is another unique IT company that provides its users a seamless online grocery shopping experience. The website offers a facility that frees its users from the unavoidable chore of heading to the supermarket with all the challenges you may face there.  The design of the app is quite good and the interface is very very easy to use. There are 20 categories which cater almost everything from dairy items to fresh fruit to baby diapers. They also offer organic fruits and vegetables directly from local farmers.
InstaShop got an undisclosed amount of investment from largest UAE based online market Souq. As the amount was undisclosed but Suoq got a significant stake in the company. Souq said in a statement that they wanted to expand InstaShop service to other places as well and as fast as possible.
Hadzup.com is another top of the line web development and Design Company consisting of a team of 25 developers, digital marketers, and content creators. The company expands over seven countries of MENA, and the collective dedication produces excellence. Which is why, Hadzup is offering best services in almost every field of web design, development, and digital marketing.
The best thing about Hadzup is that they offer services at a rate almost 40% than the market rate. The company believes in working on projects that succeed and disrupt the market even if the investor has doesn't have too much money to spare. Hadzup houses a team of friendly and ambitious people that are always available there to help you and suggest you new ideas.
Owned by PINEWOODS SERVICE CORPORATION; the selfdrive.ae primarily started its services from India in 2005 initially with a small number of cars. However, due to its immense popularity, the company soon became the talk of the tech town and managed to grab a large share in the corporate sector across western India. In the past couple of years, the company's fleet has grown exponentially and is a symbol of value and passion for excellence.
Taking similar ambitions, the company started its services in Dubai and within a short span of time; it expanded its services across UAE. Selfdrive.ae is a sophisticated technology-driven e-commerce portal that leverages technology to help people to rent a car online and pay directly via the payment gateway using state of the art Technology - Web, Mobile App and PWA (Progressive Web Application). Owing to seamless ground level operations, and fanatical innovation and sustainability, selfdrive.ae has helped over 5mllions Emirati residents travel to different locations with an online spot booking, Payments, and Car Reservation system.
ACS technology is a digital marketing solutions company that helps business and enterprises revolutionize their systems and operations to modern platforms. Capitalizing on efficient working environments, ACS technology enhances the productivity and helps clients accomplish their business objectives.
ACS technology is renowned for providing digital marketing solutions to ambitious clients. From advisory and strategy to planning and execution; ACS technology takes its full time to understand the needs of the business by asking questions and most importantly familiarizing its team with the competitors. Having more than five years of experience in Dubai's digital marketing industry, the company delivers results that exceed customer expectations. They offer complete digital marketing solutions; whether you want Pay Per Click Advertising, Search Engine Optimization or Social Media promotion; ACS technology can help you deliver results to the ever-increasing Arab marketplace.
Founded in 2014 by two nice guys Karl Naim and Marc Washington, chefXchange.com is a treat for both chefs and foodies. The web-based portal is an online trusted marketplace for all kind of Culinary Experiences. ChefXchange connects Chefs to Foodies who are looking for an exclusive Culinary Experience, in the city of their choice, at any price point, and in the comfort of their homes or desired venues. With a growing community of users and food conscious people, ChefXchange is the easiest and hassle-free way for Chefs to express and showcase their culinary expression, transforming a commoditized product into an exclusive and convenient culinary experience.
ChefXChange's became successful because of its business model. The application charges a 15% commission from the chef's side on every booking, though both chefs and foodies can sign up on the platform for free. Talking about investments, in December 2014, ChefXChange raised a seed round of funding amounting to US$500,000 through a SAFE structure round consisting of private investors.  The startup is now also operating in many Western countries including a fully established operational service in London, Washington D.C., and has just begun execution in Beirut, with the main office in Dubai Silicon Oasis. Moreover, the company is considering to acquire a regional physical office for Europe, to be based out of London.
Trending5000.com, a comprehensive and innovative online marketing platform dedicated to the competitive market of Middle East's Homegrown Brands & Talents. The company combines marketing with technology to deliver the best exposure to your brand and is on a mission to discover and assists the Middle East's Next big startups.
The company aims to stand out by providing solutions that put a long-term impact on People, Brands, and Society as a whole. If you are struggling to get your business off the ground or you are looking for that explosive growth for you Business, trending 5000 can help you achieve your business objective in a nominal budget. Their services include digital services, content management, Online Marketing, PR Services, Events, Leads Generation and Consultancy Services.
Located in Dubai and Sharjah, web channel is a dominating web design, development, and digital marketing services agency with capabilities to service clients across UAE. Founded in 2001, webchannel has successfully delivered over 2,000 projects for a diverse range of audience and organizations across several industry groups.
Webchannel houses a team of professional and seasoned web developers that provide solutions for clients with respect to their target audience. The high caliber designers create a perfect online presence for your business that will drive sales leads from the dominant search engines. The company takes into considerations the tailored requirement and come up with a solution that can perfectly meet the business needs.

DigitalNexa is one of the best it solutions companies in dubai. Since its inception, the company is on a constant uphill and now stands among the leading IT companies in Dubai. DigitalNexa provides broad IT and network support to customers. The company offers services and solutions that cover all the modern day hardware and peripherals utilized in IT based businesses.
DigitalNexa is in the market with a purpose to deliver excellence. All the web architects, marketers and management professionals at DigitalNexa are dedicated to serving its clients with an utmost integrity and strive on an ambition of establishing a long-term partnership. With a focus on facilitation of its customers, the brand has made sure that they offer the best possible IT support at the most affordable prices. DigitalNexa provides IT support services & solutions from home offices/ SME's to enterprises.
Prologix is a trusted and certified IT Company in MENA having headquarters in Dubai. Prologix was founded in 1998, and since its inception, it has delivered the flawless projects that align with the vision of the future. They are masters of what they do and have a sound knowledge and experience in the field IT products and service, business solutions, maintenance services and management solutions to cater the ever-changing dynamics, latest IT services required by the business.
Prologix offers the data storage, security, test and measurement and software and web solutions for enterprise level and also for small businesses.  The web architects at the company have vast experience and can deal many different niche businesses. The company prioritizes to provide the fast and the efficient IT services and strives to achieve 100% the high customer satisfaction.
Vector technologies is primarily an IT electronics company with expertise in designing telecommunication products and consultation services regarding telecommunication solutions. Vector technologies aim to meet the fast-growing demands of the telecommunication industry by providing dedicated solutions to its clients in the field of fixed access.
The company employs a skilled team of telecommunication experts dedicated to bridging the gap between demand and supply and aims to achieve recognition in the telecommunication industry. From multinational organizations to small businesses; vector technologies provide solutions that outshine the market and prioritizes to maximize the business of its clients by delivering suitable solutions.
Branex calls itself to be a creative and innovative Information technology company that houses a team of creative individuals that work together to craft unique and out of the box solutions for its clients. Brenex is on a mission to reshape the digital marketing and branding practices across Dubai. The company believes in quality and prefers building strong bonds and relations with clients rather than maximizing its own profits.
Branex specializes in Custom Logo Designing, Website Design and Development, Print Designing and Portfolio Management. With a huge global clientele, branex is aware of every inch of this industry and are the market leaders in digital branding. Branex provides complete end-to-end integrated marketing-communication strategies rooted in extensive market research, ensuring that campaigns deliver long-lasting benefits for the client.
Aratech is another renowned as well as affordable Search Engine Optimization and Digital Marketing company in Dubai. They provide an excellent boost to brands and business at a minimal cost and offer affordable packages. Aratech knows the digital marketing drills and techniques to drive traffic to your website by utilizing unique marketing channels.
Aratrech offers tailored marketing plans to meet any business size. Apart from building links, keyword research, page rank building, metadata optimization, the company adds juice to marketing efforts by providing add-on services like submitting press releases, etc. Moreover, they will add your business to thousands of local and global directories, including well-known prestigious directories in the gulf.
Tawasol IT solutions is a software service company that is known for building high-quality websites and delivers the unbeatable print design, website design, SEO and social media services with its experience and sheer resilience. The company houses a group of experts who are highly skilled in App development and e-Business solutions. The technical solutions offered by the company are bringing growth in companies of all sizes and also to the individuals with the different type of technical needs.
The company started operations in 2010 and since then they have accurately delivered IT services and products to help their customers to expand their business and compete with their market companions strongly. They take every project as a new challenge and find the best solutions to their problems.
There are hundreds of Dubai based Web Design Companies and Ashaker is among those considered to be the best and reliable. They are renowned for delivering a   unique spectrum of the website design and digital services to their customers. They have the ability to build powerful and responsive websites in accordance to the client's needs and business model.
Ashaker is the leading IT company in Dubai providing the best user experience. They deliver the dynamic, static and CMS development websites for all the leading and small business. They create responsive custom websites for their clients at a reasonable cost. Ashaker claims to be the leading digital destination to design the best online customer-centric online solutions trusted by many of the Middle East's most popular brands. Ashker is also known for creating eye-catching static, dynamic, e-commerce and CMS websites for all purposes for small-business & enterprise.
Whitehats is one of the members of Pharaon Group of companies, and it has emerged out as a successful brand since it started its operations in Dubai in 2007. Since its inception, Whitehats has successfully delivered numerous IT and network support services to our customers. The company takes pride in providing services and solutions that cover all the modern day hardware and peripherals utilized in IT based businesses. Their impressive support for IT-related equipment outshines that market and can be availed by humble startups to gigantic Multinational companies.
Being in the industry for more than 10 years, Whitehat's team of dedicated professionals has served its clients with utmost integrity with an ambition of long-term partnership. With a focus on facilitation of the customers, whitehats have made sure that they get the best possible IT support at the most affordable prices. Moreover, whitehats IT Company Dubai support also covers most of the software and hardware and is not limited to only a specific brand. The company prioritizes the directions and instructions provided by clients and provide support for their network or equipment. Client satisfaction is the primary concern for Whitehats.
Since its launch in March 2007, 1CallGroup has now become one of the leading IT service provider in Dubai that, offers a wide range of web solutions to clients in various industries. The company has experienced an exceptional growth in the past couple of years and have served not only to companies in the UAE but across the globe.
For any IT or tech company to get successful in Dubai, it cannot compromise on Client satisfaction. 1CallGroup understands the importance of customer satisfaction and their working style revolves around it. The company is committed to offering sound, robust and high-quality services in the field of web development in UAE. 1CallGroup has an honor of teaming up with industry leaders such as Microsoft, Apple, Nokia and Google Android platforms, adopting the best practices and using highly advanced tools and technologies that make our web solutions first-rated and standardized.
Kunooz is offering different, out of the box, accessible and Creative Website Design Services in Dubai to establish a firm and unique online presence for its clients. They have the skilled professionals and seasoned web architects that can deal with your demands and requirement and will craft the best possible solution. They ensure the project delivery is on time and most importantly, it meets clients requirements and business needs.
The best thing about Kunooz Express is their ability to revamp clients business online site with the customized template. Their team is dedicated and realizes what a website stands for. They have the potential to make the perfect site for the clients. They provide solutions that provide optimum business productivity and saves money and time as well. Moreover, their digital marketing services are exceptionally good as well and they offer their clients the maintenance process too.
BlueBeetle is an award-winning web design and development company from UAE. The company prioritizes on providing quality services and makes sure that customers get the latest IT infrastructures and solutions to run their businesses with maximum benefits, reliability, and efficiency. The company standouts in the market for providing the excellent and best possible solutions for networking, Security, enterprise Computing system and Software.
They are the dominant web development and IT service Provider in UAE. They aim to equip their clients with the latest tools and familiarize their businesses with latest market trends that can help businesses grow and produce long-lasting results. The company is also known for its operational efficiency. The team is carefully handpicked and is highly qualified, proficient and is good in delivering timely services to all customers.
GetWebServicesOnline is a professional and dynamic web design service providing company that delivers the Professional and outstanding web development services in Dubai since 2010. Owing to its extraordinary expertise in website development in various technologies like PHP, ROR, .Net and others; Getwebservices online is widely trusted and respected and therefore are the leading digital agency in Dubai.
This software company aims to provide high-quality products and services to its clients, with a professional and creative approach. Moreover, with the promotional techniques, GWSonline knows how to connect businesses, and products with the end users and thus they can bring success to any business. Being one of the best Business Promoters and Consultants around, the company offers solutions that exceed client expectations.
Conclusion
They say, "The best time to plant a tree was 20 years ago and the second best time is now". This Chinese proverb goes perfectly well with your aspirations of starting a software company in Dubai. If you have the idea and willpower; it's perfect time for you to move to Dubai and bring your idea to life. The environment and government there is very flexible when it comes to business especially starting an IT company in Dubai.